I have been lusting after a yarn bowl for some time, you know, because I am such a professional knitter and all! I'm not sure I really 'need' one, it just sounds like a lovely thing to have and use.
I'm after something contemporary looking, clean lines and not too fussy. Here are some lovely ones that I have found so far….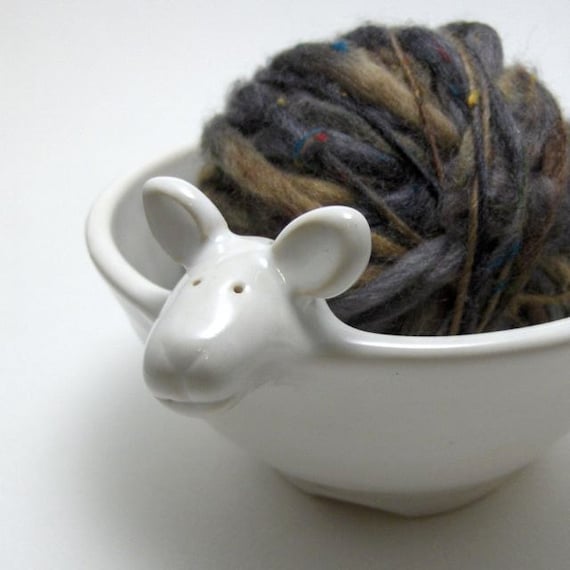 Sheep Yarn bowl from Adrienne Speer
Yarn Bowls from Julie Knowles Pottery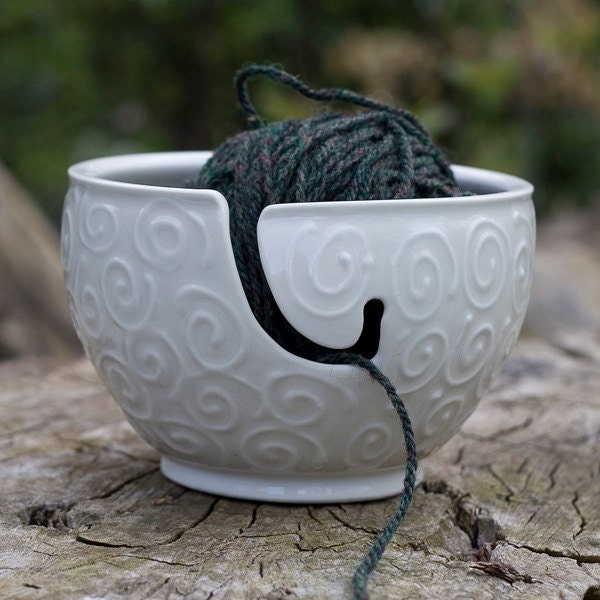 Yarn Bowl from Bunny Safari Pottery
Until I make my decision and finally get around to buying one (or receiving one for my birthday) I shall be using my PiP Studio pink 'yoghurt' bowl – lovely isn't it?
I bought mine from ButterflyDaisy who also have a shop in my local town
What do you put your yarn in when you're working on a project? Do you have a lovely yarn bowl? Do you maybe have a specific project bag? A posh paper bag? Or how about a scratty plastic bag full of holes? or like me you have several projects all on the go, each in a different bag (secretly most of my projects are in scratty plastic bags!)