Great British Sewing Bee :: Series 2, week 1 Roundup : Sleeveless Top, Transforming a Skirt and Sewing a Silk Nightgown
The Great British Sewing Bee is back on BBC2– woo hoo!! I know that we seem to be innundated with reality TV, but the Sewing Bee is different, it gives you the chance to learn something new and is hopefully inspiring a whole host of people to give sewing a go.
I was at a trade show yesterday, talking with a rather lovely lady from Vogue/Butterick about the state of the UK sewing industry and reassuringly she was telling me how they are opening up lots of new accounts. Sounds positive for the world of sewing to me!
So, series 2, espisode 1, how exciting! The contestants are brilliant, what a wide range of sewing skills and abilities they have. Check out their profiles on the BBC website
As with last year I shall be doing my best to pull together some links to support the techniques that are used during the show
I still have my Great British Sewing Bee pinterest board that has loads of useful links related to the skills used in the show…feel free to follow along
Sleeveless Top (in 2.5 hours)
:: Clipping or Notching Curved Seams correctly is so important if you want a nice and flat curved finished seam. Madalynne has a great infographic and tips to bear in mind
There are also some fabulous tips over at Sew4Home accompanied by some nice and clear images
:: Hand Sewn Button Loops are a nice finishing touch, sometimes nicer and more discreet than a hook and eye or a button hole and button. This first link is from Ysolda, it uses a series of hand stitches to cover multiple layers of thread
Oliver and S also have a great tutorial for a hand sewn button loop, using a chain stitch method
:: Sleeveless Top Pattern
Coletterie have a great free tutorial for a similar (ish) top, called the Sorbetto. I made one last year, and I can highly recommend it
Transform a Woollen Skirt (1.5 hrs)
The contestants used a number of different methods to transform their skirts…here are just a few
:: Godets are sections of fabric that are added to provide extra flare. The Fabric of My Life has a great step-by-step tutorial with lots of photographs to help you on your way
:: Peplum's add a bit of flare and flounce and can be added to the top of a skirt, the bottom of a skirt or the bottom of a top. Burda Style have a great tutorial for drafting your own peplum that you can add to any pattern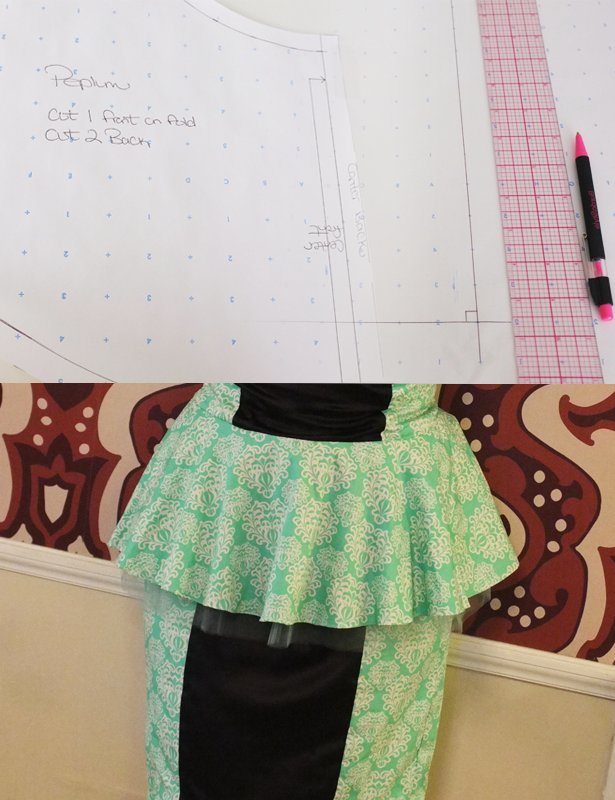 :: Box Pleats add a bit of extra flare in a more structured fashion than a godet. Sew4Home have a really comprehensive tutorial on several types of pleats
Sew Mama Sew also have a great blog post about different kinds of pleats
Make a Silk Night Gown (5 hrs)
I have a number of links from last year's series for working with silk. Silk can be tricky so take your time!
There's a great tutorial about creating a lace overlay over at iCandy Handmade
Coletterie have a great blog post covering lots of techniques used in lingerie making
Katie from Random Crafting Adventures has written a great run down of week 1. Definitely worth a read…especially if you didn't tune into the show or they're not showing it in your country (I feel your pain!)
That, I think will do it for this week. Did you enjoy the show? I loved it. The time pressures they are under still make me so nervous!
::
 The newsletter is a great way to keep up to date with new patterns, sign up here
::
Follow me on Bloglovin to keep up to date with all my blog posts